Welcome to the Vita release page and
The List of Mystery
!
2019 is the last year of official Vita life with physicals few in number, then we're down to some ports, a few unique projects from frantic porters, budding or frankly crazed developers, with some JP translations in the mix. Even so, we do have some games due in 2020!
Last updated on
17 January 2020 (
Select upcoming Japanese releases down the page)
2020 List of Mystery
— Daniel Navarro (@Dolores_Ent) April 9, 2019
Path to Mnemosyne (Dolores) teased in tweet above!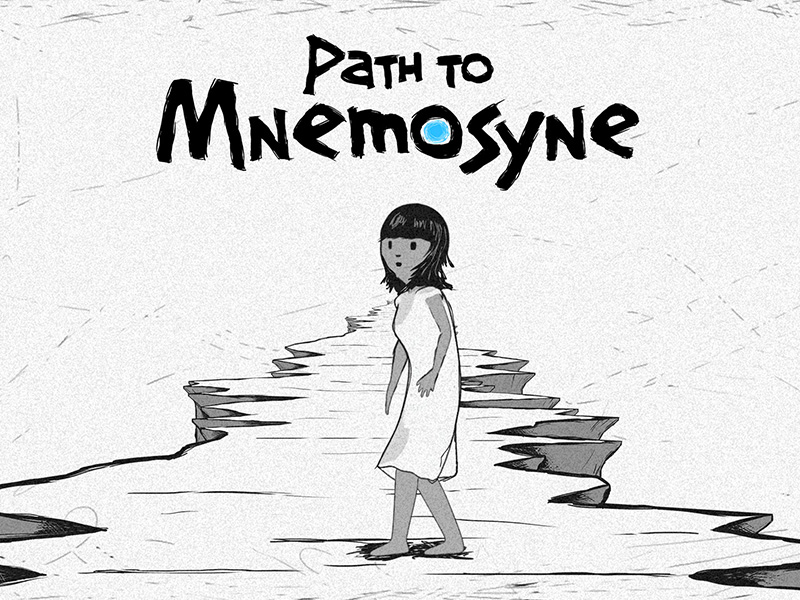 Ratalaika-published
horror pixel adventure
Tikipod may have one more title in the works (
article link
), now confirmed (cute pic)!
Ratalaikia porting machine still in overdrive for the rest of 2019
January
MetaGal (Eastasiasoft)
physical
pre-orders 2 January
Knightin+ (Eastasiasoft)
physical
pre-orders 2 January (sold out)
Link-A-Pix Deluxe (Lightwood) 7 January
Red Bow (Ratalaika) 14 January
Retro Pixel Set (Hidden Trap) 15 January (compilation)
Milo's Quest
(Ratalaika/Juliano Lima)
Without Escape
(Bumpy Trail)
Twin Breaker
(Lillymo and Colin Moriarty)
War Theater (Arcade Distillery) EU Digital release soon
War Theater: Blood of Winter (Arcade Distillery)
Foxyland 2 (Ratalaika) January
Plutonium Pirates
(Pixel.lu) (still in progress as of Dec)
Bobby Bombastic
(Pixel.lu)
Revenant Dogma (Limited Run Physical release)
Rocketbirds: Hardboiled Chicken (Limited Run Physical release)
Rocketbirds 2: Evolution (Limited Run Physical release)
Super Meat Boy (Limited Run Physical release)
Sharin no Kuni: The Girl Among the Sunflowers (Frontwing) EastAsiaSoft Physical release
Marenian Tavern Story: Patty and the Hungry God
(Kemco)
Alvastia Chronicles (Kemco)
Project Hardcore
(Now called Ultracore - Strictly Limited, no physical release)
Russian Subway Dogs
(Spooky Squid) (still planned as of Dec)
Collapsus
(Wraith)
SkullPirates
(Arcade Distillery)
Monster Crown (Studio Aurum) (still in progress as of Dec)
Illusion of L'Phalcia (Kemco)
In Celebration of Violence
(Ratalaika)
Root Double (Sekai) EU version Soon, apparently
Revenge of the Bird King (SuperNESJoe)
Deep Space Rush (Somepx/Ratalaika)
Fault Milestone One (Sekai)
Battle Rockets
(Gumbo Machine)
Battle Princess Madelyn (Casual Bit, still in development as of March, seems unlikely now)
Pixel Noir
(SWDTech)
Alt Bosnia (Haris Mujkic)
Suki and the Shadow Claw
(Feline Arts)
Utawarerumono: Prelude to the Fallen!
(NIS America)
Heart Forth, Alicia
(Alonso Martin)
Papers Please (Limited Run physical release)
2020 List of Possibility
(recent games that devs are trying to bring to Vita, no promises)
Even The Ocean (Ratalaika trying to get a port working on Vita)
Mina Michi (LightUp) developer
wants to bring the game
to Vita
Super Galaxy Squadron (New Blood) Devs
working on it
Knight of Exile (DonXuglo Games) Devs keen on Vita
Alwa's Awakening (Elden Pixels) Hinted at by developer
Million to One Hero (OvertheTop)
Horizon Shift 81
(Flump Studios) - Dev working on it now!
Plague Hunters
(Arcade Distillery) when its done!
Older projects that may appear one day, but have likely drifted off the radar
Nuclear Golf (TouchFight) still possible (as of Jan 2019)
Drifter
(Celcius) dev still churning away
State of Anarchy: Master of Mayhem (New Reality Games)
Pixel Panzers
(PP)
Quantum Suicide (Cotton Candy Cyanide) (still coming as of May 19)
Unholy Heights (Playism)
Dies Irae (DIWEP) STILL IN PROGRESS (
updated Jan '19
)
Gundemoniums
(PlatineDispositif)
Dragon Fantasy: Volumes of Westeria (Muteki)
Random Heroes (Ratalaika)
Japanese Major Releases 2020
Familia Myth (5pb)
Eve Rebirth Terror (El Dia)
Memories Off Innocent Fille for Dearest (5pb)
Kaleidoscope of Phantom Prison (Entergram) Winter
Super Zangyura (Plantine) 2020
Golden Love Riche (Entergram) 26 March 2020
Japanese Releases TBC
Kenka Bancho Otome: My Honey of Absolute Perfection (Spike)
Ninja Usagimaru: Two Tails of Adventure (Arc System)
Nights of Azure 2: Bride of the New Moon (Gust)
Code: Realize Sousei no Himegimi FD (Idea Factory)
Suran Digit (Idea Factory)
Brothers Conflict: Precious Baby (Idea Factory)
Gundam G Generation Genesis (Bandai)
Makai Shin Trillion (Compile Heart) (Rogue RPG)
Operation Abyss 2 (Experience)
Ronin of the Fleeting Life (Spike Chunsoft)
World End Eclipse (Sega)
Tokeijikake no Ley Line (Dramatic Create)
Project Code Datum (Kadokawa)