Having moaned a bit recently about all the very-similar puzzlers hitting the Vita, while being aware that we must take what we're offered, Skyfish looks rather different, with great art and a clever game mechanic.
Update: game out on the 27/28th August.
Legend of the Skyfish from Mgaia, ported to the Vita by Ratalaika, is an adventure puzzle game with a fishing twist. Originally a 2017 Steam and mobile game, it comes to console with the fishing rod as Little Red Hook's key tool to solving puzzles and making progress in her journey with the Moonwhale to defeat the monstrous Skyfish.
Porting work is complete
according to Ratalaika
, so hopefully we'll be enjoying the charm of this hook and line puzzle before summer ends.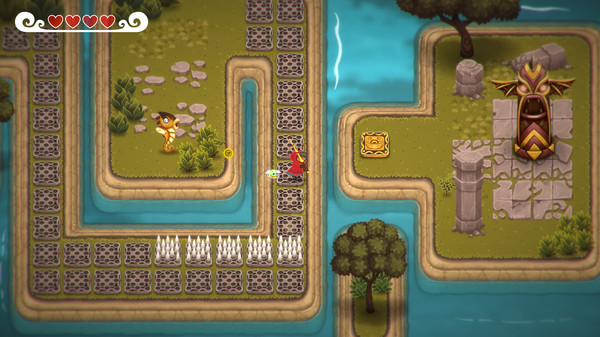 Using her fishing pole as a weapon or a grappling hook, puzzles stretch over several islands, she can also upgrade it for new skills,
Legend of the Skyfish looks gorgeous and is made from beautiful hand-painted art, intricate action puzzles and unique enemies over a huge world of 45 handcrafted levels. Features include:
Unique fishing/grappling hook mechanics
Gorgeous hand-painted environments and creatures
Original music score by Sean Beeson
45 handcrafted levels
Epic boss fights
Many items to find and use
Various puzzles to solve
Great for all ages!