Just a quickie before I log off for the night, NIS America has put up a new western trailer for the Operation Abyss RPG sci-fi follow up to Demon Gaze. In it you see how parties are formed, with Vice-captain of the Xth Squad Kaito Saeki supporting your squad during your missions with details on how to form a synergized squad.
Blood Codes contain the genome of history's greatest heroes that determine the role of each member, and each member can only use one blood code at a time. Experiment with different Blood Code combinations and be mindful of how long you dive into the Abyss - the longer you stay, the more aggressive the Variants will become.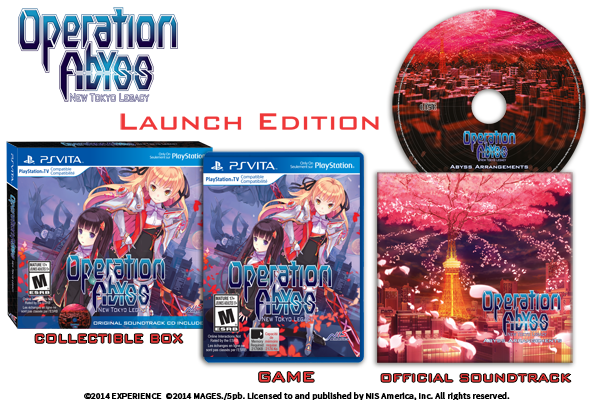 A Launch Edition will come with a collector's box and soundtrack CD.